If you're like most, you're ready to get into a consistent fitness routine. It's time to feel better, lose those extra pounds, and start to get active again.
One thing that holds many of us back from getting started is time.
How are we going to find the time to workout with a crazy busy schedule?
Don't you worry, things are about to change around here and we're going to work together on this.
So where do we start?
Let's get into our 3 tips for making time for fitness. Enjoy!
1| Track Your Priorities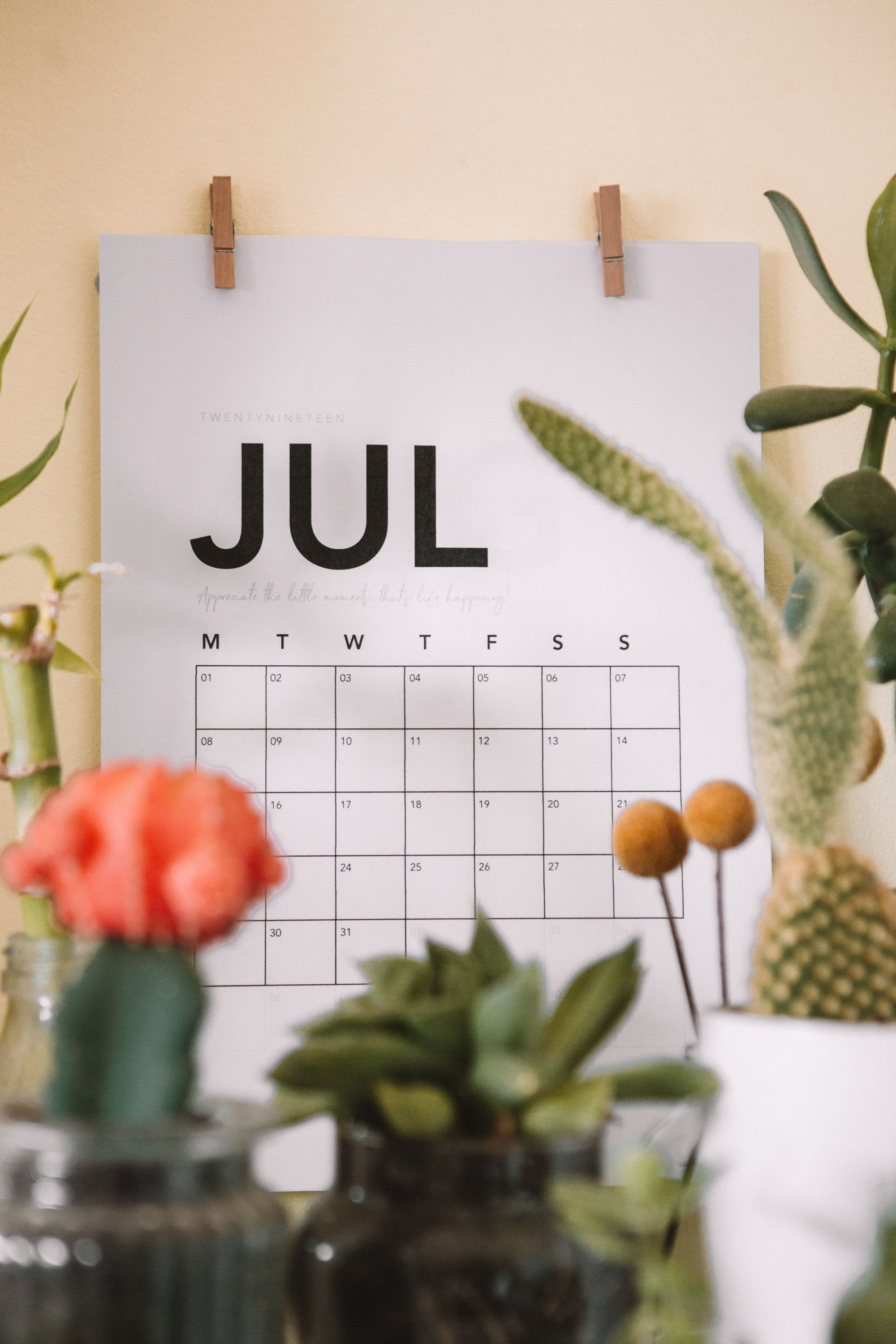 This is the most important step in reaching your fitness goals.
You MUST make time.
Here's a simple truth: without investing time you're never going to make real changes.
You simply can't expect to make progress if you're consistent for a week or a day and then off for 3 weeks. Time and consistency are the key ingredients in helping you make incredible changes.
And if you're not able to commit time now, then when? When you're older? When you're sick? When you're even more tired and even less motivated?
"But, I am so busy…Kids. Work. Travel. Etc."
We certainly get it.
At DSC we coach close to 1,000 people a week, most of which are just as busy or busier than you and me. We've helped them rethink and reprioritize their schedule to help them fit fitness into their schedules.
Here's what I want you to do:
Write down your 4 most important priorities.
What are the 4 things you think about the most and want to get the most out of? For most of us its things like our families, our careers, our friendships, and our health/fitness/weight loss.
Next.
Grab a calendar and write down all of your activities for the next 3 days — write down everything you do.
Here's an example:
6:00am — Woke up
6:10-7:00am — Watched TV/checked social media/answered emails
7:00-7:30am — Made and ate breakfast while watching TV
7:30-8:45am — Got ready for work/commute to work
9:00-5:00pm — Work
5:30-7:30pm — Went out to dinner with friends and family
8:00-8:30pm — Relaxed/Got ready for bed
8:30-10:00pm — Watched TV
10:00-6:00am — Sleep
You'll start to notice some trends.
Ask yourself, does my day reflect my goals and priorities? Does it allow time for me to work on myself and my health and fitness goals? Be honest with yourself.
If not, how can you start to align your daily schedule with your goals?
How can you rearrange your schedule to make time?
Here are some simple tips for making time
Replace activities that both aren't helping you move towards your goals but actually push you further from them (like watching TV/scrolling social media) with time for fitness.
Schedule your workout time in your calendar (you can even set a reminder for it if you need to).
Schedule your workout time before or after work, or on the weekends
Start small with 15-20 minute increments of activity like going for a walk before or after work, or on the weekends
Join a group class before or after work, or on your lunch break like our Adult Co-Ed and Women's Only Group Training Program
Take half your lunch break for a quick workout or walk
Save time by having your gym clothes ready to go the night before or ready in your car for after work
Once you've tweaked your schedule, continue to record all of your daily activities. Take a look back at the week to see how things are going.
2| Start With a Small Time Commitment
Do you need to workout everyday to get into the best shape of your life?
Do you need some crazy 2-3 hour workouts with all kinds of fancy equipment to get into better shape?
The answer to these questions is no.
Here's a big secret…
Our biggest transformations started by simply making a small fitness time commitment.
It wasn't 7 days a week of workouts. They didn't even start with 6 days, 5 days, or 4 days per week of workouts.
They joined our Adult Co-Ed or Women's Group Programs and started with 1 hour workouts that took place 2x/week. Yes, just 2x/week! That's two hours out of 168 hours each week.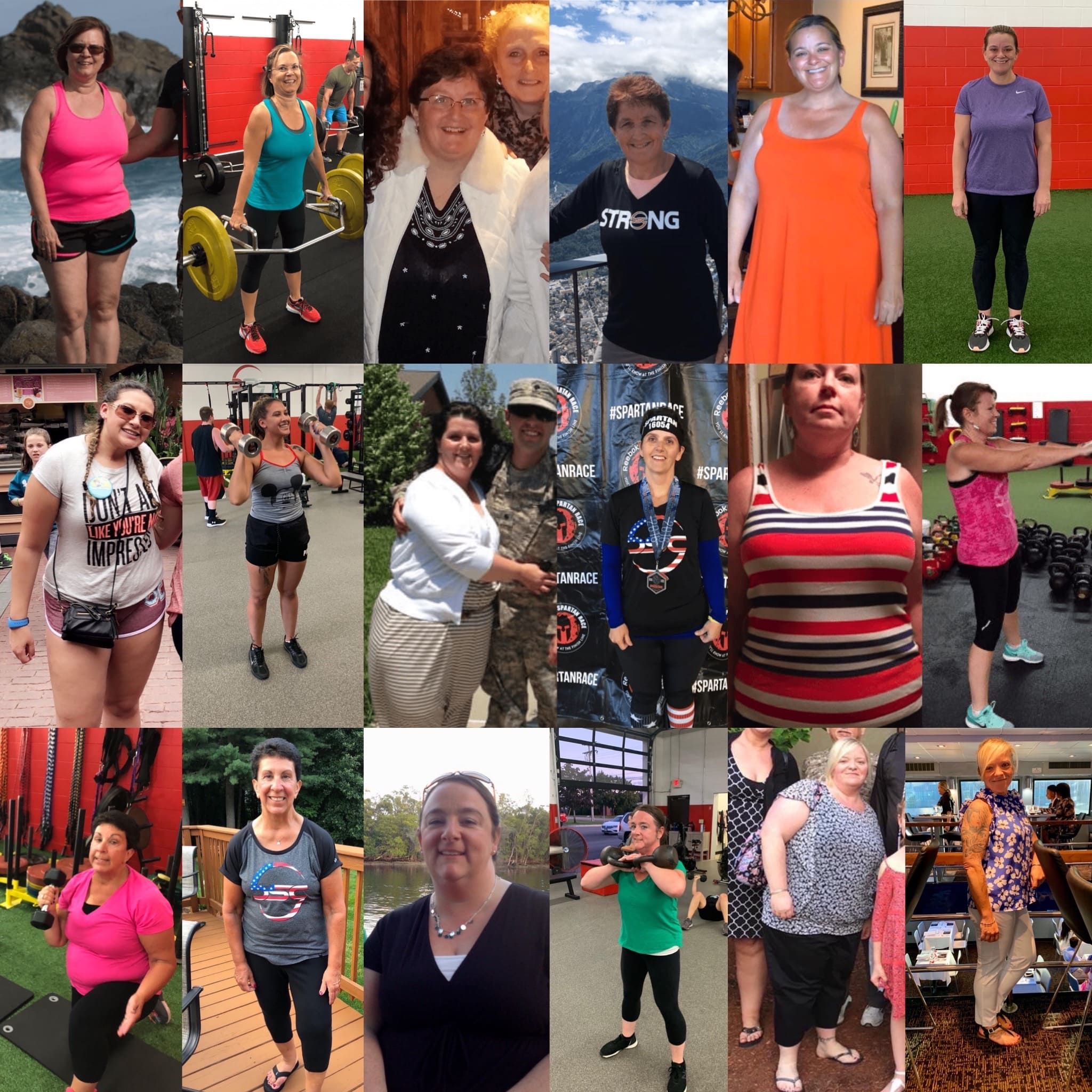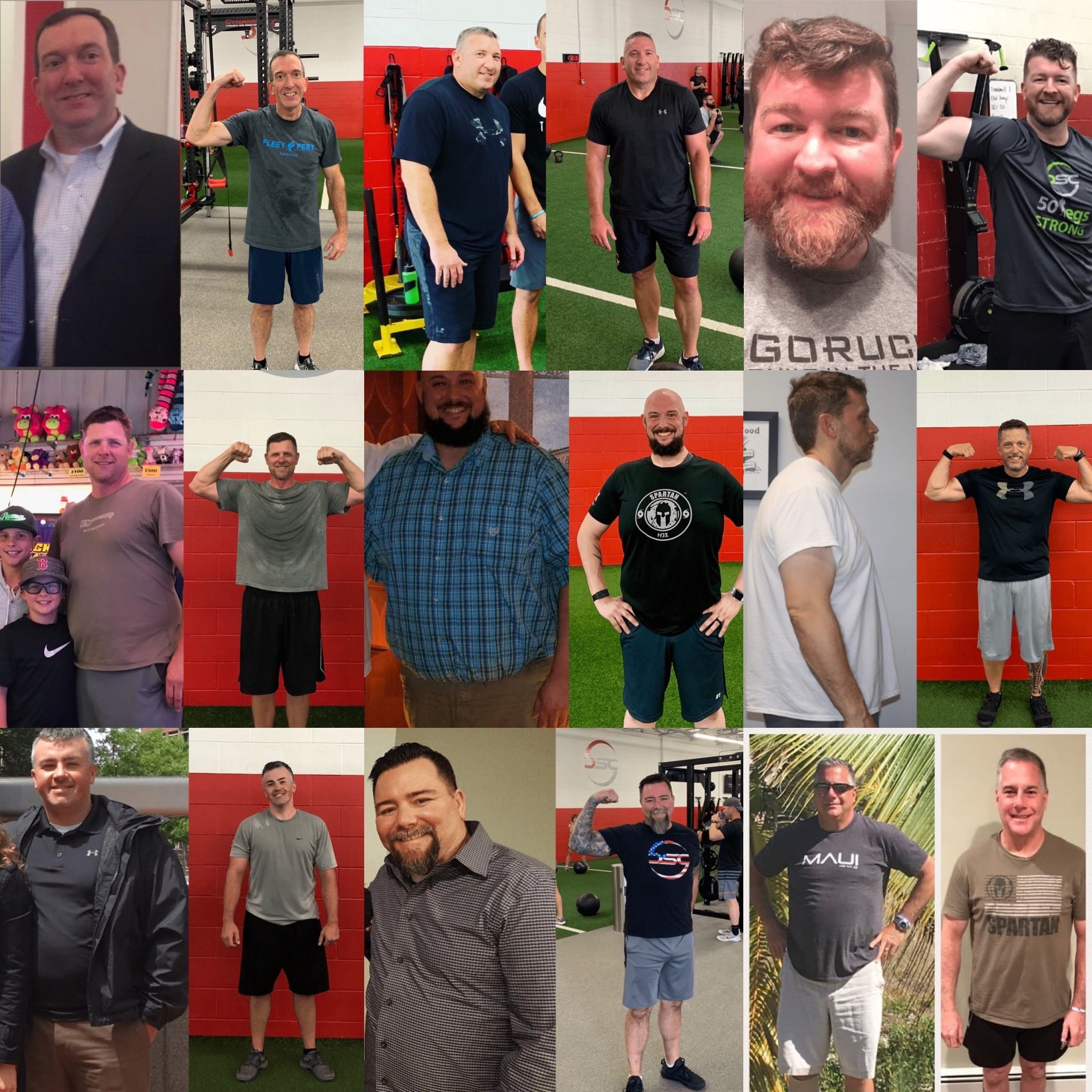 They made time, put it in their calendar, and were consistent in showing up. It's that simple.
That's the beauty of fitness. It doesn't need to be overwhelming to start. It doesn't require you to completely overhaul your schedule. By starting with a small time commitment, it will be easier to maintain and more likely to become a habit. As your body adjusts to your workouts and you adjust to the small change in your schedule, you might find that you'd like to add more fitness to your routine.
Keep it simple to start and then build from there as your fitness and schedule improves.
3| Join Our 8 Week Summer Shred Nutrition and Fitness Challenge!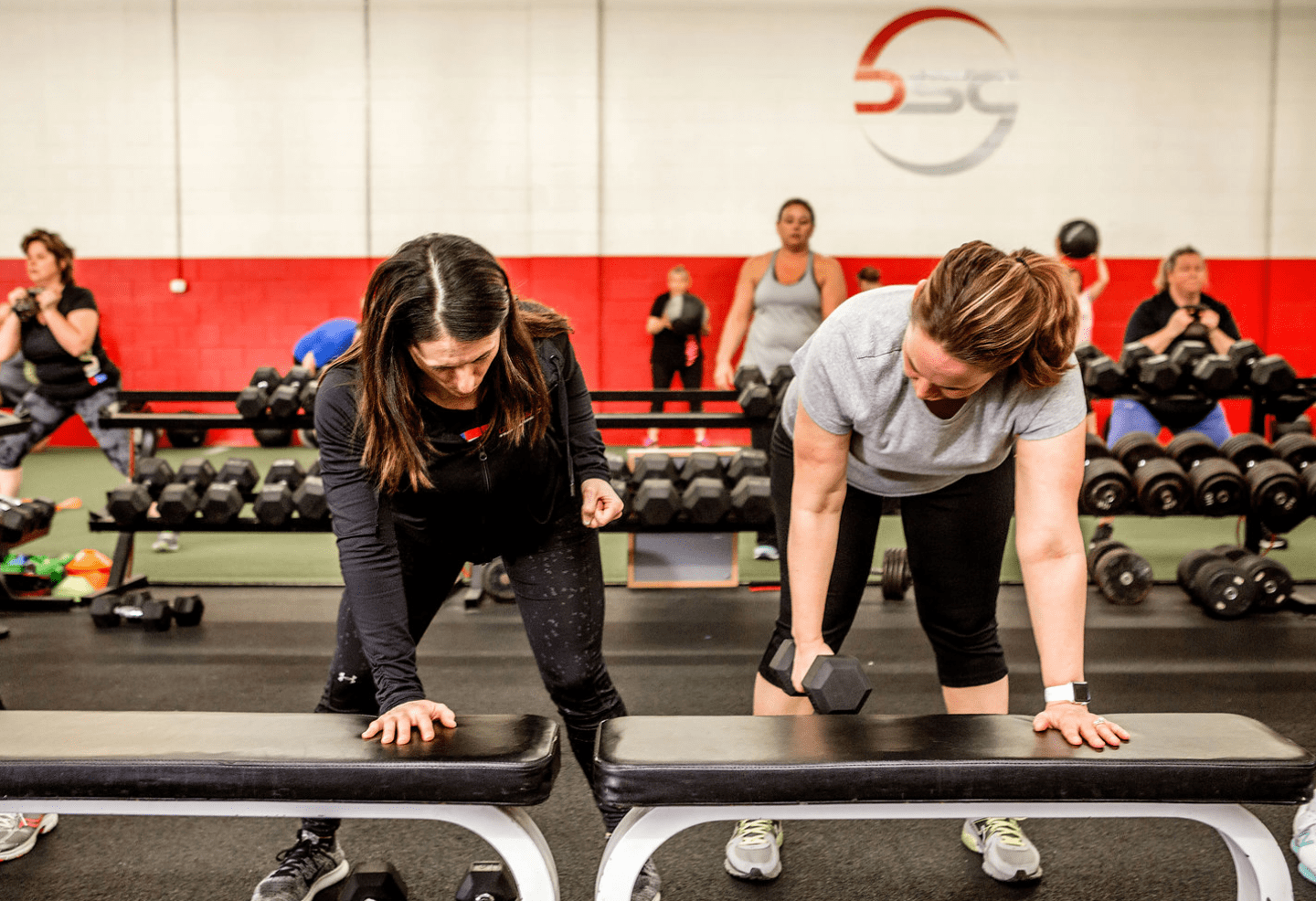 Our 8 week Summer Shred Fitness and Nutrition challenge is here to make the process of getting into the best shape of your life, easier. 
We are here to remove all the roadblocks and the things that have held you back from seeing the progress and changes you want.
Here's how our 8 week Summer Shred Challenge does this:
1. Over 60 available classes per week
Does your schedule lend to an early morning workout? Maybe you're better off in the late morning after the kids are taken care of. Maybe you can get your workout in during your lunch break. Or maybe your best workout time is after work.
Does your schedule change week to week? No problem. You're welcome to mix and match your class times and days each week.
No matter what your schedule looks like, we have a morning, afternoon, evening, weekday, and weekend class time for you!
2. Everything is ready for you
Imagine showing up to your workout with everything planned and ready for you. Imagine never wasting time deciding what to do for your workout. Think about the progress you'd make if you were able to fully maximize every precious minute of your workout.
3. One on one nutrition coaching with our Director of Nutrition, Coach Ashley Buxton.
Coach Ashley will develop a personalized plan, track key performance metrics with InBodyScan, weekly check-ins, macro tracking, and more.
That's what we do.
We understand you only have a few hours a week to dedicate to your fitness. We exist to help you make the most of every workout by having your workout, exercises, and equipment prepped and ready for your arrival. Your coaches are ready to show you exactly how to complete each exercise, work at your own pace, modify around injuries, and push yourself to get better every week. There's no keeping up with anyone else and no competition. It's all about you!
It's time to make time to get into the best shape of your life and DSC is here to help you do it!
Ready to make time for your health and fitness?
Ready to get into the best shape of your life?
Join our 8 week Summer Shred Fitness and Nutrition Challenge starting June 19TH!
USE CODE "SHRED2023" AT CHECKOUT FOR 10% EARLY BIRD DISCOUNT!
Click below to get started! ⬇️